---
POT GROWN HEDGING Lonicera nitida 'Ernest Wilson' 1.5L
Can be used for great effect as a hedging plant being quick in growth and re-sponding well to clipping. A dense-habited evergreen shrub with small, glossy, dark green leaves. Can be grown & trimmed to a height of 1.2-1.8m (4-6ft). Grow in most soils in sun / part-shade. Buy 10 or more for £4 each!
---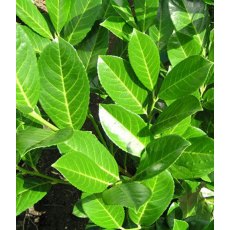 Prunus laurocerasus 'Rotundifolia' 3L
Laurel. Dense, bushy, evergreen shrub with large glossy, dark green leaves. Makes an excellent hedging plant, and can cope with deep shade under trees. Produces spikes of creamy-white flowers in Spring, following by red berries which are Harmful if eaten. Plant 45-60cm (18-24in) apart. Height - 1.8m+ (6ft+) Will grow in most well-drained soils, in sun or shade. Get 10% off when you buy 10 or more.
---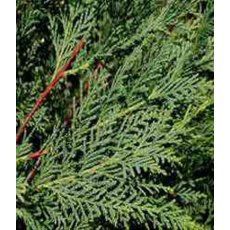 x Cuprocyparis 'Leylandii' 2L
'Leyland Cypress'. An excellent evergreen for screening/hedging. Has flat rays of dark green leaves. May cause skin allergy. Can be trained to a height of between 1.8-2.4m (6-8ft). Grows in most well-drained soils in sun or partial shade. If you buy 10 or more you get 10% discount.