---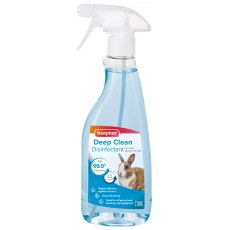 BEAPHAR Deep Clean Disinfectant 500ml
Beaphar Deep Clean Disinfectant provides long-lasting protection against salmonella, MRSA, E. coli, and is effective against viruses such as calicivirus and influenza A. Beaphar Deep Clean is a registered product under the Biocides Directive, with proven efficacy. It is a highly effective, deep cleaning, long-lasting disinfectant spray. Ideal for use in all pet animal housing, including plastic cages,...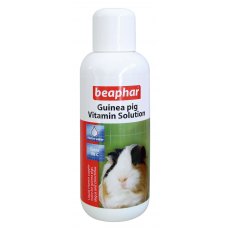 BEAPHAR Guinea Pig Vitamin Solution 100ml
Beaphar Guinea Pig Solution is a highly palatable, easy-to-use, liquid vitamin supplement for guinea pigs and chinchillas. Beaphar Guinea Pig Vitamin Solution contains 10 different vitamins, including Vitamin B, E, K and extra Vitamin C, to help support optimum health. Suitable for guinea pigs and chinchillas. IMPORTANT: Not suitable for degus.
---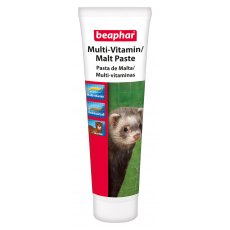 BEAPHAR Multi-Vitamin/Malt Paste 100g
Beaphar Multi-Vitamin/Malt Paste is a delicious, dual-action paste for ferrets. A combination of essential vitamins and minerals to help promote a healthy, shiny coat, and added taurine to support eye and heart function. In addition, Beaphar Multi-Vitamin/Malt Paste contains malt to encapsulate ingested hairs and help ensure the smooth, natural passage of hairballs through your ferret's intestines....