---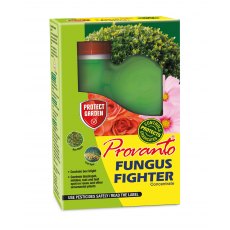 PROVANTO Fungus Fighter Concentrate 125ml
Fungus Fighter Concentrate controls most major leaf diseases and can be used on roses and ornamental garden plants. Controlling a wide range of diseases such as box blight, black spot, rust and powdery mildew, Fungus Fighter Concentrate is the perfect curative and protective solution for keeping your roses and ornamental plants looking their best.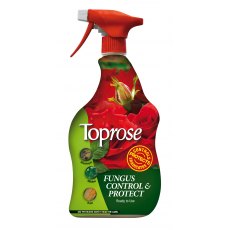 TOPROSE Fungus Control & Protect 1litre
Control, protect and eradicate the most common rose diseases with Toprose Fungus Control & Protect Are your roses' leaves shriveling up and dying? Roses are particularly prone to diseases such as blackspot, rust and mildew. Spray the emerging leaves with Toprose Fungus Control & Protect at the first sign of disease to control, protect and eradicate these diseases.